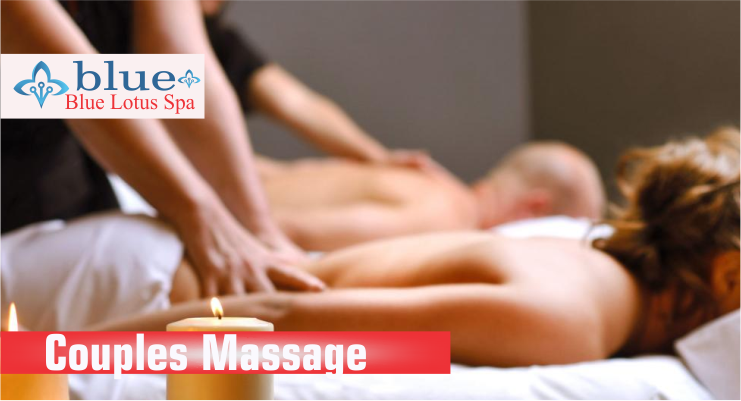 Blue Lotus Spa Malad Mumbai
Couples Massage
Couples massage consists of concurrent massage sessions given to two people in the same room, with two massage therapists working simultaneously. The massage tables are typically arranged side-by-side.

Therapists may select to intensify the shared aspect of the experience by carrying out similar strokes at the same time. Long, soothing strokes, such as in Swedish massage, are perfect for this tandem relaxation.

Couples massage may be offered in spas, private massage practices, or in clients' homes.