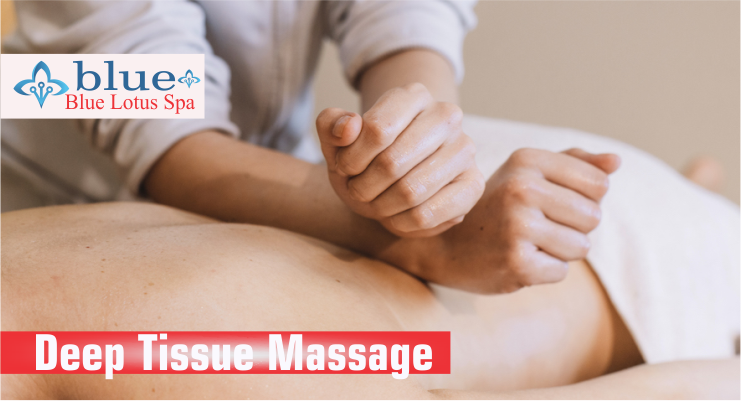 Blue Lotus Spa Malad Mumbai
Deep Tissue Massage
Massage is a form of physical therapy that manipulates the soft tissues of the body using varying degrees of pressure. Massage therapy is a medically approved approach to dealing with muscle and connective tissue discomfort.

Deep tissue massage, on the other hand, is more targeted than Swedish massage and involves the use of pressure to access deeper layers of musculature and sites of inflammation. It is a common misconception that deep tissue means hard pressure. While applying deep pressure is one technique that is used in deep tissue massage, often the massage therapist uses a light touch on specific pressure points to relieve tension.

This approach is much more effective than Swedish massage when it comes to treating specific sites of discomfort, such as lower back pain. Deep tissue massage is beneficial for athletes who are looking to find relief for tight, sore and over-worked muscles. This technique stimulates receptors in the muscles, which allows them to release lactic acid buildup and speed up the healing process.