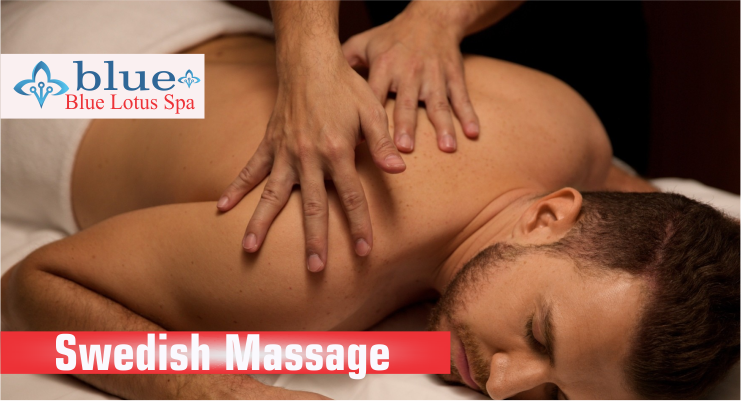 Blue Lotus Spa Malad Mumbai
Swedish Massage
Swedish massage is one of the most popular forms of massage therapy. It can help you relax, give you more energy, and may help after an injury.

Swedish massage involves long, kneading strokes combined with rhythmic tapping strokes and movement of the joints.

Before the massage begins, our therapist will talk to you about your health and lifestyle. They will ask you to lie on a specially-designed massage table and will cover you with towels to protect your privacy and to keep you warm. They will probably use creams or oils to help them to massage your skin smoothly.